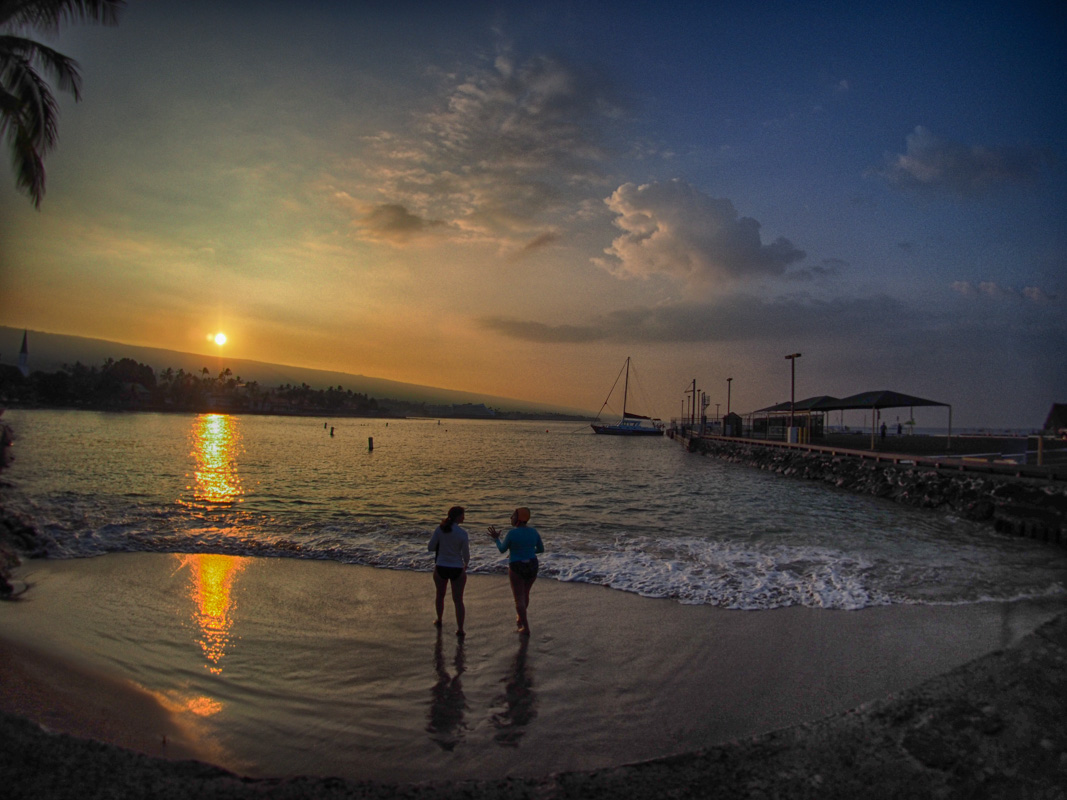 Starting to consider what toys to take to Kona. Clothes – not a problem. Cameras, lenses, computers, iPads, etc. That is a problem. Looking through old photos to see what cameras/lenses I used the most. This shot was taken with my plastic fisheye lens. Not leaving that thing behind. It weighs one whole ounce.
She who travels lightest travels best. But, four months – I need my toys. Lots of them. I am taking Alexa with me. Sort of used to talking to her. Alexa, how are you doing? I have been thinking about dinosaurs she answers…
And while I am at it, need to get back into an island frame of mind. Need to get out of the political morass that is the east coast mindset.
I have a folder on my desktop called "HappyThings" and these guys getting ready for a hula competition are one of my happy places. Or at least peaceful places.