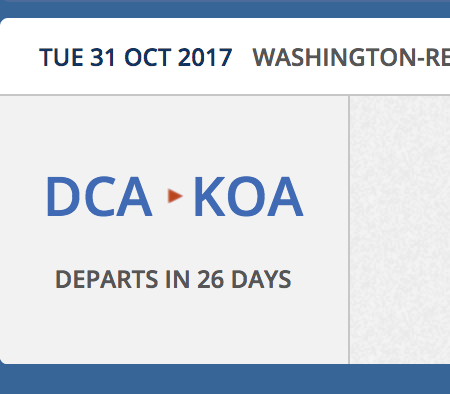 I wasn't having the finest day today. Another one of my cell block mates died today. Nevermindthat she was "old". And that she just didn't wake up this morning, which is about as good as it gets.
As, I said wasn't having the best day, a little retail therapy was called for. So, I got my ticket to Kona. Leaving and arriving on Halloween. A long day of flying. Amtrak is really expensive right now. So, I'll just fly all the way. This is a first world problem. No doubt about it.
Oh funny story from the asylum… one of our friends has Parkinson's and she can no long drive – so the asylum sisters rallied around to drive her to her boxing class. Yep, boxing. You gotta love old ladies.