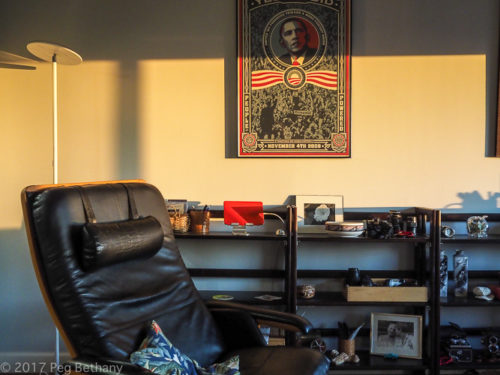 Don't often see the sun come in my windows. I am usually "out". But, this morning, I was "in".
I should have been "out". I should have been photographing the night shift people. Nevertheless I am happy with the progress I have made. One woman asked me today "Are you spending ALL day taking picture?" No, I am actually spending all day trying to convince people to let me take their picture.
At about 3PM, I bagged photography for the day and packed up my old camera for shipment to New Jersey for repairs. Walking outside, I find: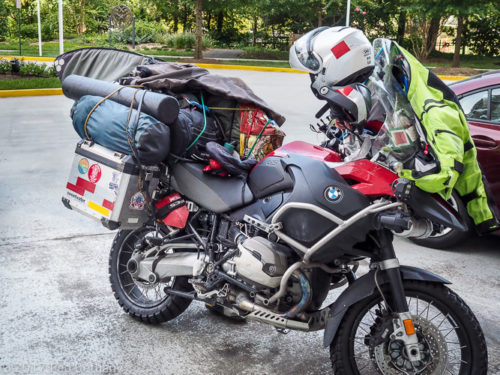 A bike that is have way too much fun for an old folks asylum. When I come back, the bike's owner is suiting up and heading out for Florida. I ask, have you been out having fun?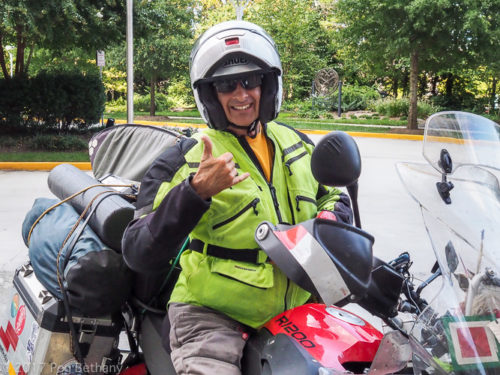 We talk story for a few minutes about surfing. I never surfed Newfoundland. Apparently very few people have. He was visiting his auntie who lives in our building. Says he always makes it a point to stop off and visit her and get a good meal.
Wonder what will happen next in our world? Earthquakes, hurricanes, The Orange Lord and that kid in North Korea. May you live in interesting times. Why not go surf Newfoundland? Seems like a plan to me.