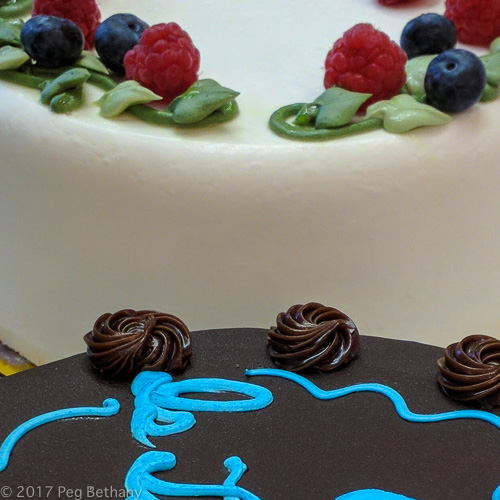 And a very happy birthday to our Asylum Sister, Sally.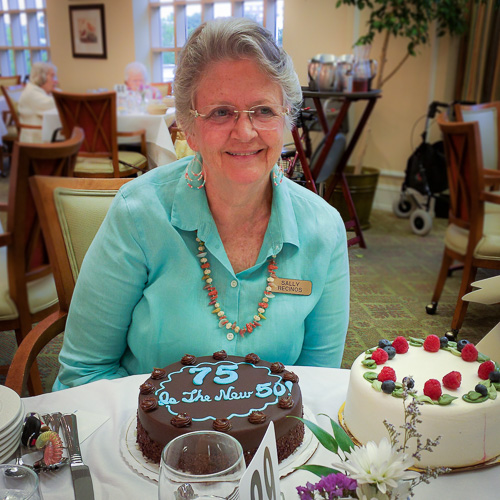 About these cakes. The chocolate one is from our much loved local bakery. Pastries by Randolph. No surprise that the chocolate truffle cake was to die for.
But, the white one with the berries – extra yummy. Worth the calories – and not a hint of chocolate. It is from Sweet Lady Jane's in LA via Goldbely.
And those are your shopping tips for day. Recommend both cakes. And both bakeries. Life is uncertain. Eat dessert first. Tomorrow – I will exercise moderation. Moderation did not happen tonight. Not. Even. Close.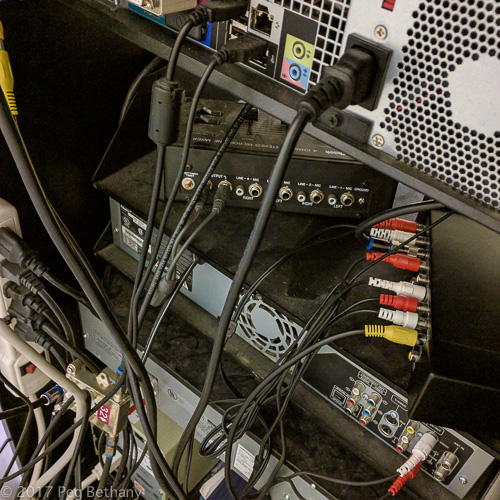 Intellectually, I know it shouldn't matter. But I just think that electronic gear is happier when it's wiring a neat and label correctly. This is what the connection between the XP machine and the big Samsung in house TV's looks like.
I did succeed in getting a rather simple PowerPoint to work. But the output quality is really poor. Most of our residents can not see too good – so, I am not sure it really matters.