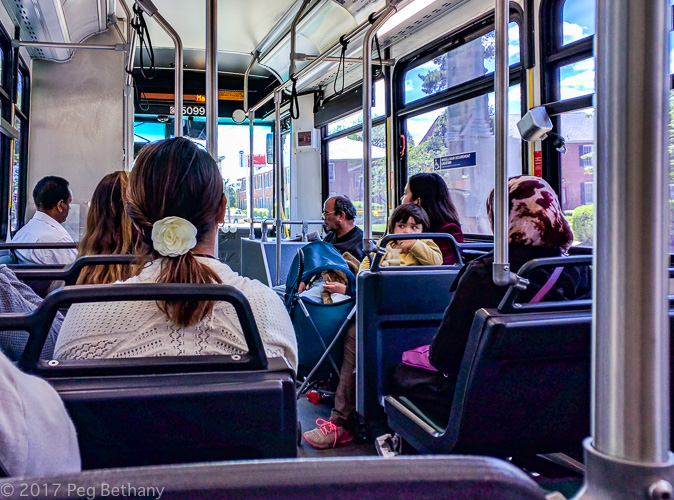 The 41 Bus is a very fine bus. Most of the drivers are nice. And, I usually ride it in the "going home" direction – so most of the passengers are pretty nice too. Everyone assumes that I am just a little old lady who lives in "affordable" housing in South Arlington. Nevermind that I live 6 feet over the Arlington line in a rather up market "elderly" Asylum.
Went to a college graduation this afternoon in my nice cosy Old Bat Cave. Very civilized of it to be streamed on YouTube.
Here at The Asylum – with some regularity an enormous basket of roses appears in the public area honoring some never seen resident on their 100th birthday.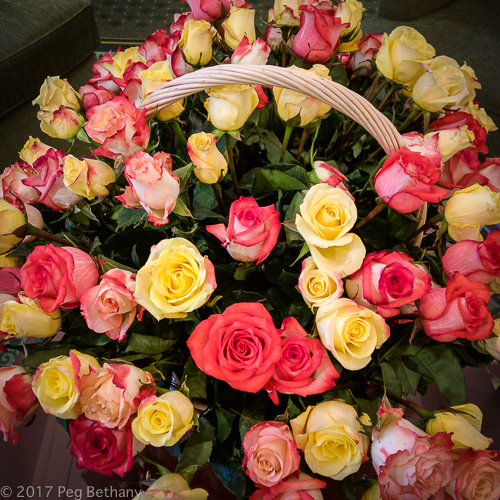 And then there is Virginia. She is 100 or so. Frequently seen in the public areas. Still into Martinis and Manicures.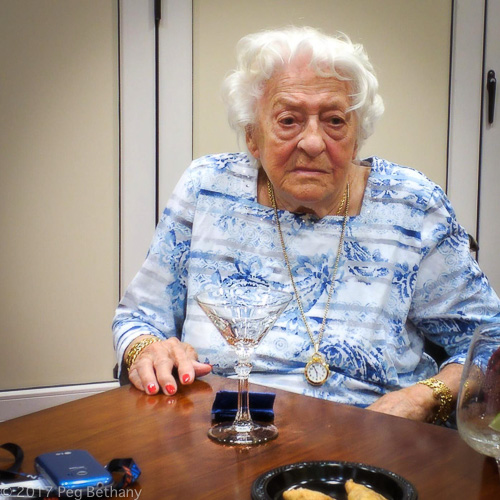 Virginia is looking a little grumpy. But, she isn't really. She just can't see or hear as well as she would like.