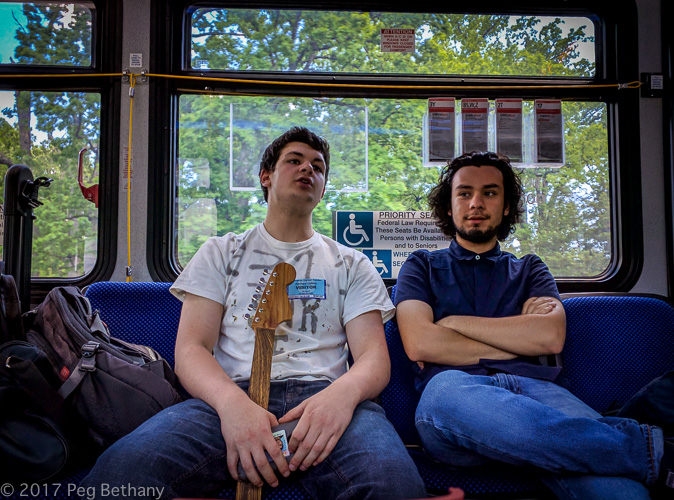 Problem is – they thought they were on the 38B.
Just puttering around with a new theme for now. Don't know if I'll stick with it. I'll go to dinner and think about it.
Had dinner last night with a friend. She is younger than I am and is living here because she is a hospice patient. She figured that she has enough money to stay in her condo until she dies. Or she could move in here and not have to worry about organizing her own end of days care. She is just sure that she doesn't want anymore "treatments" and she wasn't happy with her earlier stay at the "best" inpatient hospice facility in the area. She made the same decision that Carlton made – quality of days not number of days.
After dinner, I went to a lecture on World War III. My friend said that was one of the only advantages of her prognosis was she really didn't have to worry about World War III or the current (part time) resident of 1600 Pennsylvania Ave.
Well, dinner is over. Think I'll keep the new style for a couple of days. To comment – click on the date.