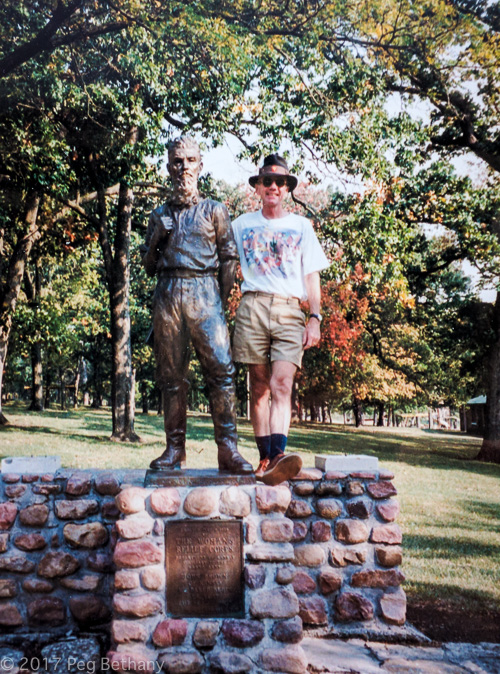 I had 1,055 pictures of Carlton in my catalog. I am not very interested in some of them.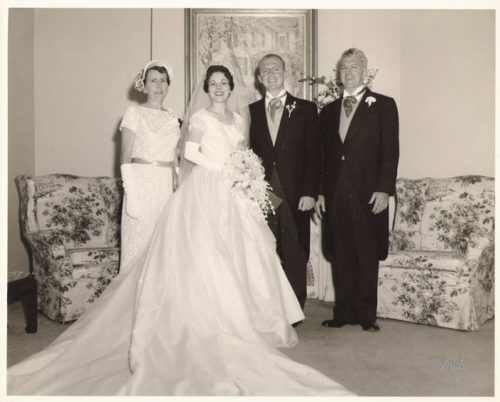 Like this one, from his first wedding. I do notice the thing sticking out of his Mother's head. Even in film-time that could have and should have been corrected.
But, in honor of his 82nd birthday – I grabbed one of the old film-time albums and digitized the first Carlton picture that I found.
This was from a road trip that we made in the fall of 1995 after working all summer at Harpers Ferry Park. We went to see all of the locations that were important in the life of John Brown, The Abolitionist. The photo is in Pottawatomie, Kansas.
Well, Dearest Carlton, you thought you would make it to 82 since your parents did. And, after a fashion you did, in my heart. a hui hou malama pono