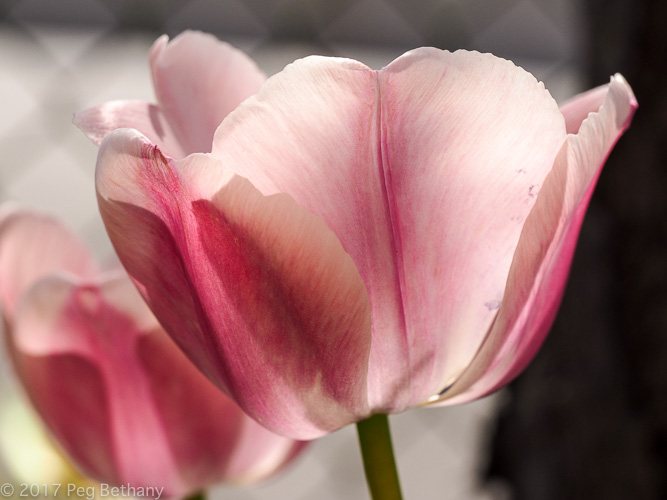 Just a nice lazy Sunday. I felt a little guilty about not spending a lot of time outside enjoying the niceness. Now, if I had my balcony – I wouldn't have this guilt because I could have lounged around outside.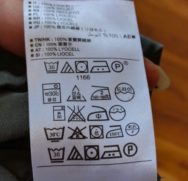 Sunday is my laundry day. Always has been – see no reason to change. One of the old guys on the floor also does laundry on Sunday morning. His wife taught him well, he separates his lights and darks, uses bleach and fabric softener, and takes up both of the washing machines. Then the takes up both of the dryers – one low and one on high.
I just dump everything in together and hope for the best. I did try to figure out how I was supposed to wash a dress. Haven't a clue what all those directions mean. Maybe I should have asked my neighbor! I just dumped it in with everything else.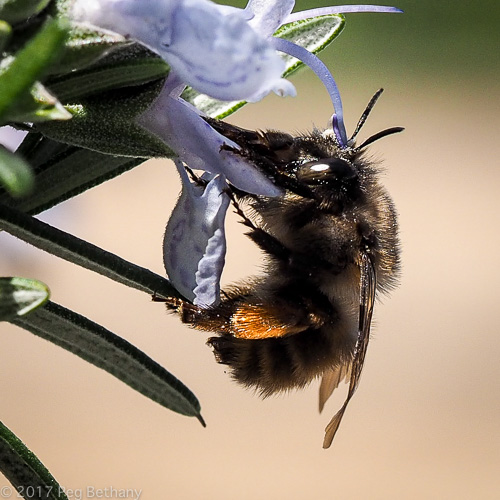 I was happy to find a couple of nice fat bees visiting the Rosemary in my garden box this morning.