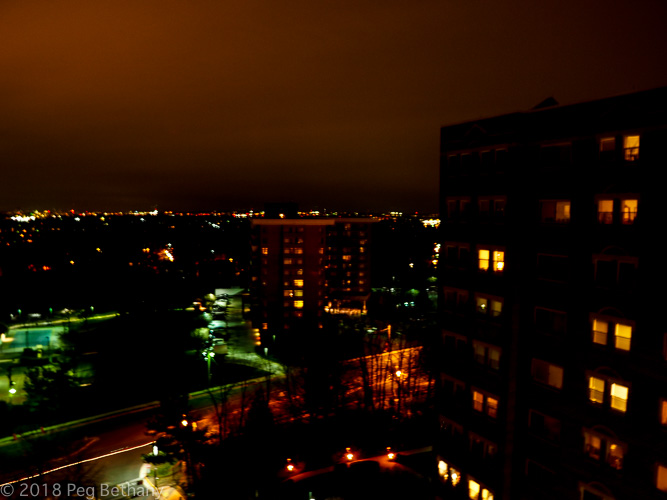 Cherry blossom fireworks tonight. But it was a bit too cloudy and I think there was a building in front of them. So, no pictures. But, I adore fireworks. Especially my own personal ones right out my window. Gotta say this apartment isn't great for fireworks. Maybe I'll have to move. Just kidding. This is my "forever" home.
Speaking of forever homes… I made it over to far distant Maryland for our dear friend's funeral. No trouble at all until the last ½ mile. The on-foot part from the bus. Google walked me right into a construction zone. I had to get directions from a real live human person. The horror!
Carlton, you would have liked the service. His boys did good. Old friends said nice things. The preacher actually knew Cliff. Not from church – he is Becky and Charlie's pastor and he knew Cliff more socially than spiritually. Did you know that Cliff was on the board of Wesley Theological Seminary? And, that Charlie is 51 years old? Doesn't that make you feel old? Well, maybe it doesn't – since you are past aging. What happens if I catch up to you? It didn't seem right, being at a Kendall family event with neither you nor Cliff present.
Cliff and Camille have sent 250 kids to college. Our foundation will send their foundation a nice "in lieu of flowers" check. And I will have to make an effort to not lose the connection to the boys.