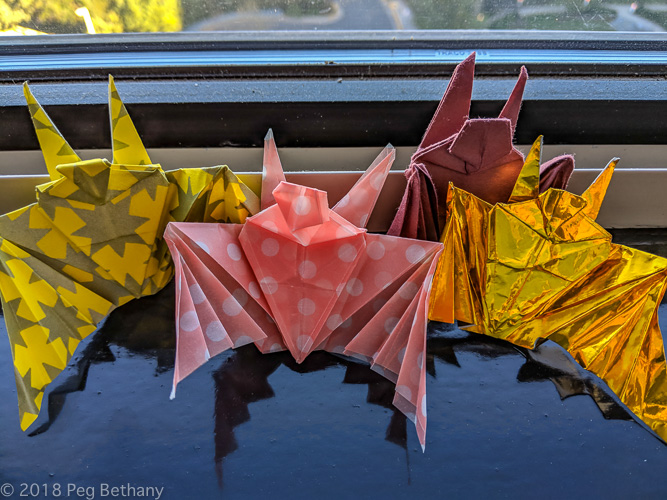 Thinking that the foil one might be the best one. I still want to try some more papers. Then I might want to try another bat. Or work on the dollar bill version.
Work again today. And tomorrow. And Friday. This is starting to be a lot like work!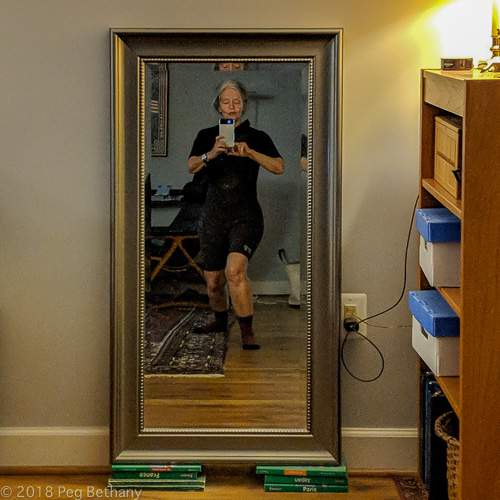 Wiggled into the trusty old wetsuit last night, after a lavish dinner. (Soup, goat cheese omelet, broccoli, apple pie, ice cream, red wine, coffee). I looked like an anaconda that had just swallowed a small water buffalo. It was not pretty.
Maybe it is time to spring for a size larger wetsuit. I could just have Amazon send one to me in Kona.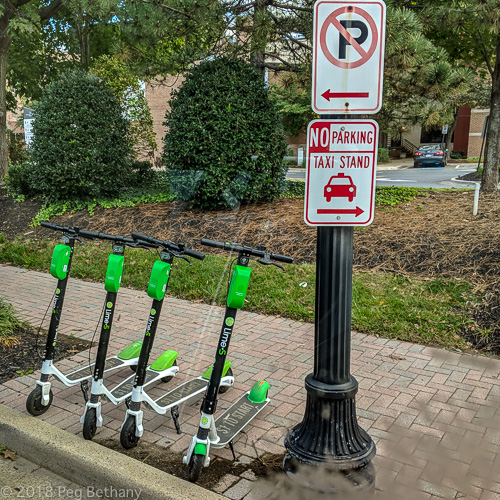 I spied a little flock of lime scooters outside of my hospital this morning. These are Lime scooters and they are more or less identical to the Bird scooter that I took for a test run a couple of weeks ago. I am pretty sure that I have zero business riding one around. Not sure how many people should actually ride a scooter to the hospital. Wonder if one would come as far as The Asylum. I might have to drop it before crossing over the Arlington County line. BUT WAIT. I am too F-ing old to go riding around on an electric scooter!!!
Howz about Canada legalizing pot? Oh Canada! Wonder when I'll be able to order some throwback alice b toklas brownies from Amazon? No smoking of anything allowed in the Asylum.
Did nothing – except try on my wetsuit – about getting ready to go to Kona.