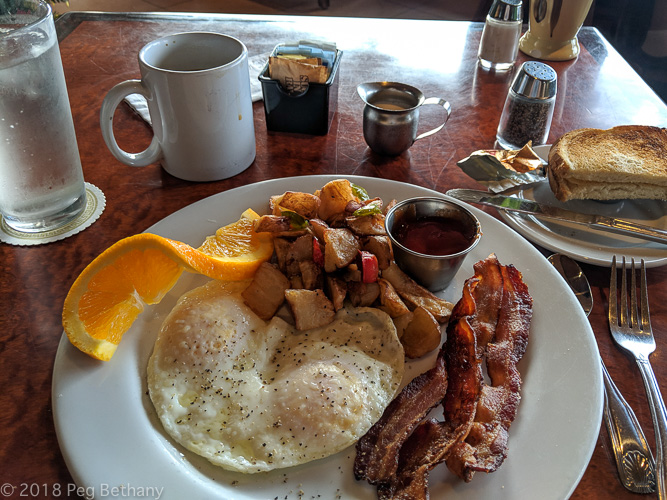 The weekly breakfast special this week at The Asylum is Eggs Benedict. And next week it is breakfast tacos. I wasn't up for another breakfast of microwaved oatmeal or a granola bar. So, I went to Fish Hopper for breakfast.
Afterwards – I got to wondering about the wetsuit. Last time I tried it on – I looked like an anaconda who just had a small water buffalo for lunch. And I could barely move. But, two weeks of dietary moderation is starting to kick in: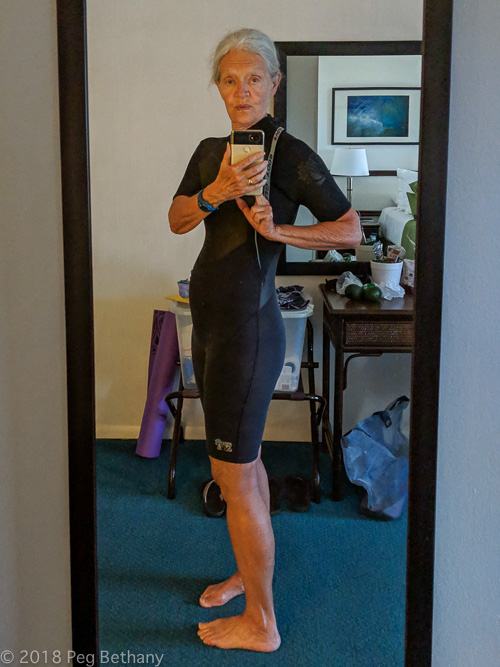 With that settled. I retired to the pool for a little reading.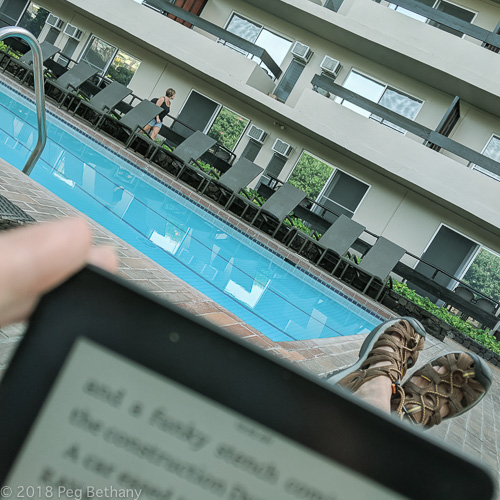 It is cloudy today – so, I didn't take the snorkel stuff out today. I just took myself over to the ocean (which is warmer than the hotel pool) for a nice leisurely swim.
Thanks to all for basically reminding me that things were just fine between Carlton and me. Honestly, if he had been all hearts and flowers and "caring", I would have wondered WTF had he been up to? Or did he know that I had some fatal illness that I didn't know about? We did the best we could. And, it was good.
Black seems to be the new favorite computer/phone/device screen color. So, I think I'll switch the blog to black – like I did for Halloween.
On some great and glorious day the plain folks of the land will reach their heart's desire at last, and the White House will be adorned by a downright moron. H.L. Menchen Baltimore Sun, July 26, 1920.