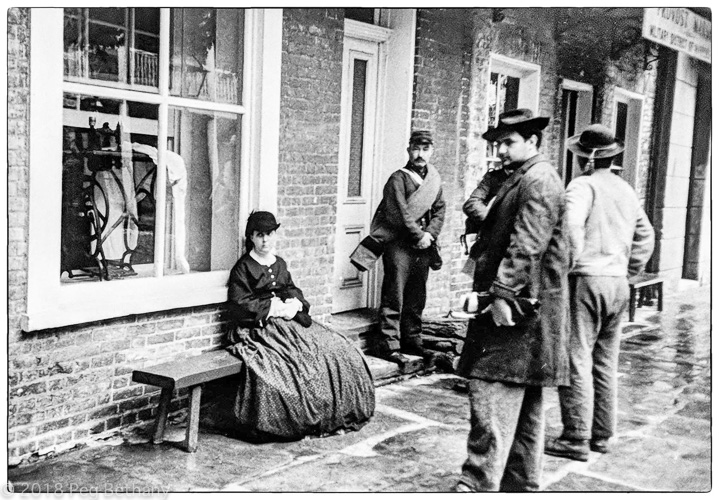 Harpers Ferry, West Virginia The Summer of '92. I was hating life. Working the front line of visitor services. But, I was doing a lot of black and white photography. And, that was a great place for B/W. This is one of my favorites from that summer. It could have been from the Summer of '65, 1865.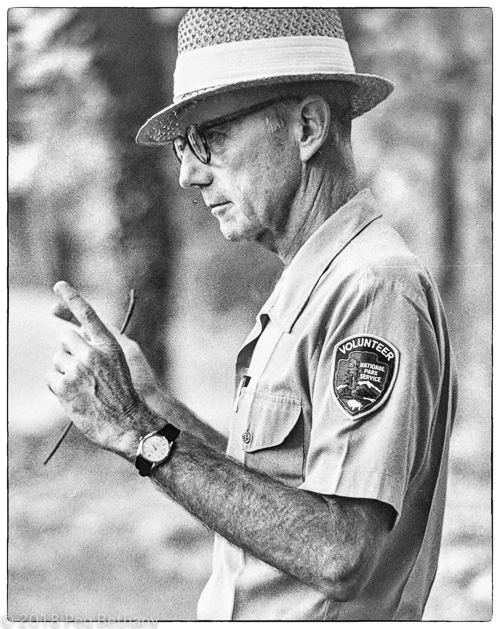 On the other hand, Carlton was having the time of his life. It was his first summer doing really solid interpretation. He discovered his passion at the age of 52. When he died, he was looking forward to another winter of talking about Hawaiian history. He had 20+ years of doing what he loved. In places that he loved. And, some places that he only tolerated. But, as long as he could "do history" he was a happy guy.
But FINALLY, I am doing something about all of my old photos. I could do nothing and when I die, someone will take them down to the dumpster. But, I need to do it. I need to be the one who dumps them. We are talking about binder after binder of old photos. All from film-time. 
I have an OK DIY copy stand set up in my room. And, I am photographing my photographs using Shamu 2. I had one of the binders that I photographed printed – just in case someday I absolutely have to have a hard copy of these binders. The print quality wasn't National Geographic good. But, National Geographic isn't going to print any of my stuff.
So FINALLY… I am getting this one done. It will be done before I go to Hawai'i this winter. 
Oh, and my photo books… Maybe I'll leave money for a memorial cocktail hour at the Asylum saloon and the books can be passed out as "funeral favors". Don't worry, I am pretty sure I have more photo books than friends. But, free booze might increase my number of friends.