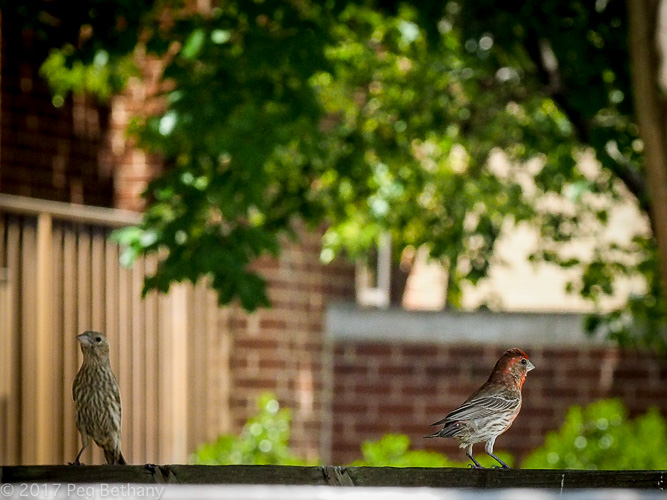 Or maybe it is lost. In which case, it will be back. One day last week 5 ambulances came – and one was a one way trip. That, I guess is one of the downsides of living in an old folks home. Or maybe it isn't. Maybe we are just being reminded that "nobody is promised tomorrow". And, to start every day with "It's a good day to die" not as a battle cry, but as an affirmation of life well lived with no regrets and nothing undone.
Spent most of the day puttering around with my staff photography project. I make a little sample YouTube video for my clients. Hopefully, I can see it on the screen they intend to use the photo on – so I'll know how forgiving the display is. I also need to remember that the vision of the audience isn't for tack sharp anymore either.
After all the people photography angst – I went out a shot some birds and bees.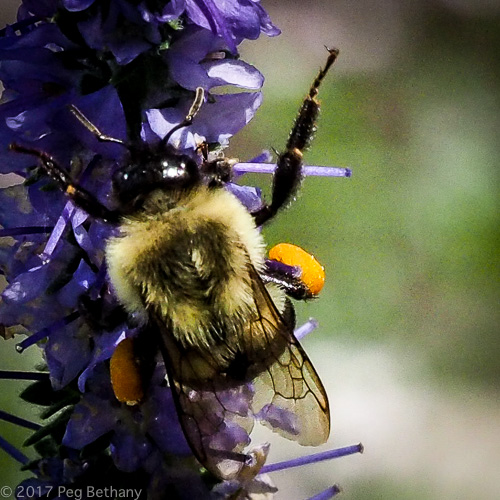 ps – the iPad made it to Laurel MD – so I guess I'll be seeing it tomorrow.