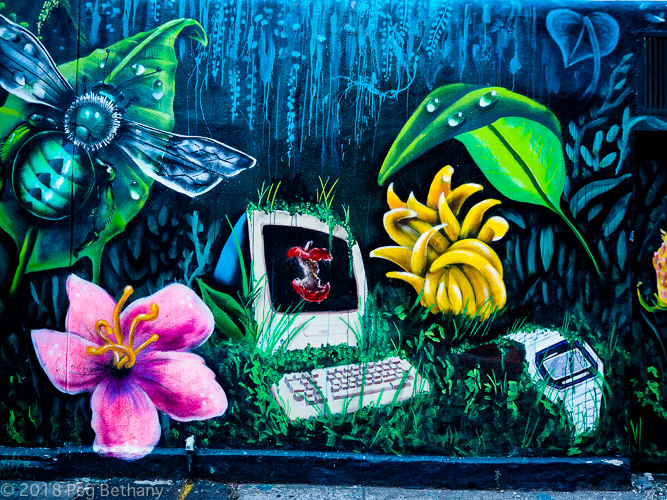 No new pictures today. I took a new friend out snorkeling today and I wanted to be sure that I paid 100% attention to her. So, the camera stayed home. She is a 50 something widow lady. And a diver. So all she needed was someone to show her where to go. But, I still felt responsible – since she had never been in the ocean in Hawai'i. The fish were all there. It was like swimming in an aquarium. She was happy.
But, I still have photos from last February in Austrailia. Melbourne was crazy for wall art. Graffiti some would call it. But, I loved it.

. . .
On some great and glorious day the plain folks of the land will reach their heart's desire at last, and the White House will be adorned by a downright moron. H.L. Menchen, Baltimore Sun, July 26, 1920.