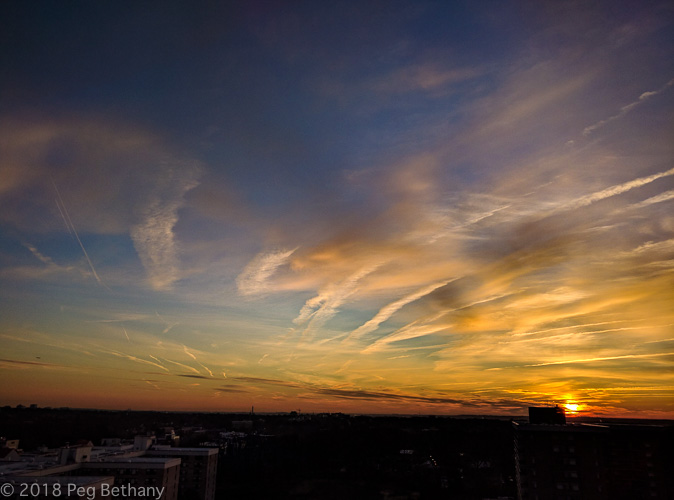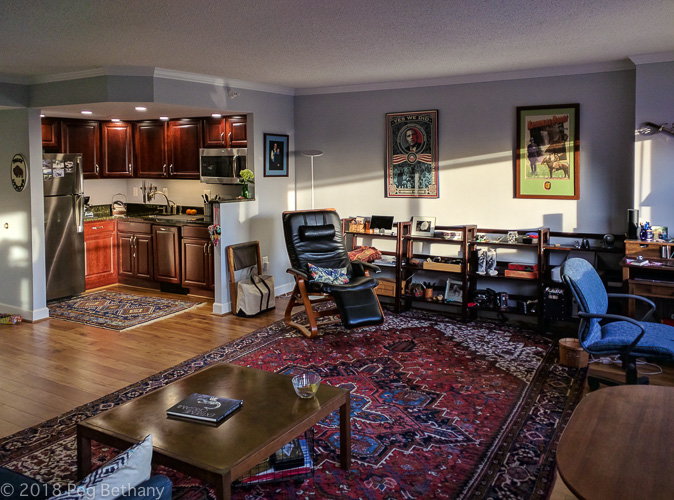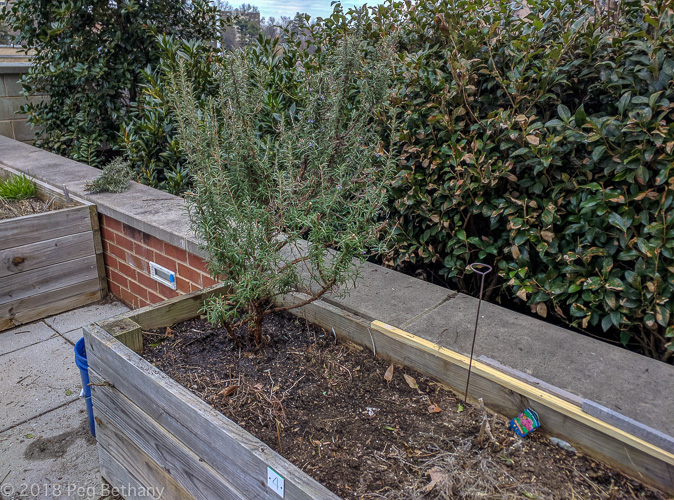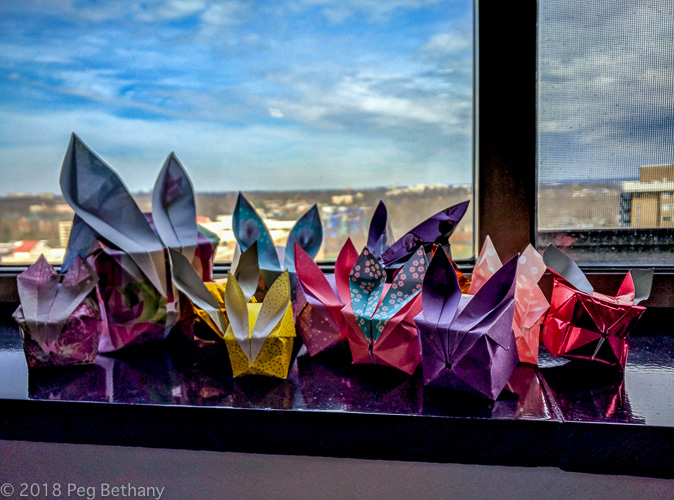 I played slack key guitar for background music during the morning open house session and Grateful Dead for the afternoon session. I wonder if anyone ever played The Dead for an open house here?
And, I made a bunch of puffy origami bunnies.
Back to work tomorrow – weather permitting?
Deacquisitioned today: 11 tops. (Tee Shirts, blouses, sweater etc)