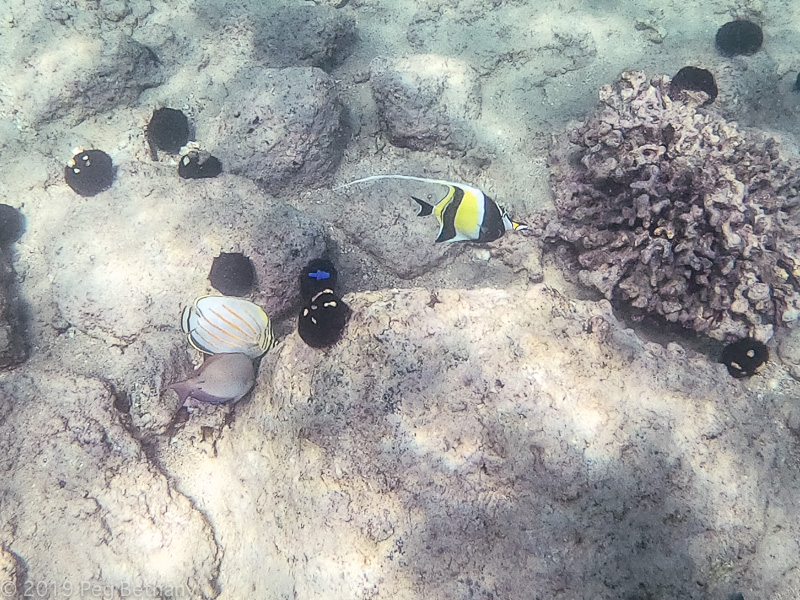 Yes, I lasted an entire 2 weeks without an underwater camera. But, why hold out any longer? Sprung for the newest GoPro. Why?
I am on this video learning kick. And, GoPro really is a video camera.
But, some of the GoPro shoot RAW still photos too. This one included. So, I figure it will be a good wide-angle still camera for travel.
What's not to love about a camera that will almost fit in an Altoids box?
Years ago a played with Billy's GoPro and I was stunned by it's image quality vs the cheap point and shoot underwater cameras that I have always used.
So, far so good with the new toy. But I *hate* the "new improved" battery door. I can bearly get it open and then closed again. Pretty sure the designers were men with very strong hands and thumbs. They should have asked their Granny to try to get the F-ing door open.
This movie is 1080p and a little over 2 minutes long. Maybe tomorrow I will find more fish. Take a look at it. There is a big dog and the snuba guy. but not many fish. You know, I think that YouTube squashes my stuff so 720p is as good. Lots to learn.
I figured this out today. Don't know why it took me so long. This is what I figured out. Moving to an old folks asylum – no matter how you tart it up by calling it "Senior Living", sends a message to the world that you are old and no longer give a shit. Wait – friends at the Asylum – how many times have you heard a younger person talking about "I know this woman, she is 88 and still lives in her house and mows her lawn".  This is considered a good thing, something to strive for,  a worthy goal. Moving to an old lady's home doesn't send a good message.