1
April 26, 2017 by Peg
I am not bored. I just feel boing. Boring to myself and all living creatures. Even the pictures I took today were boring.
Thinking about entering a photo in the Old Farts Art Exhibition. But, I haven't printed anything in years larger than 5 X 7. And things that look great on the screen – look like crap when printed. And, I got rid of all of my "exhibition" frames. And, it has to be done in about 10 days. If I think long enough – it will be too late!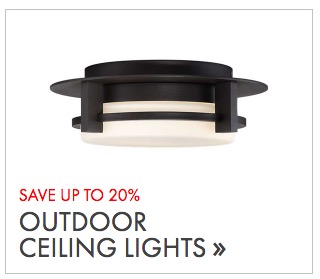 I have been looking at lamps for the last couple of months. So, of course – I get shown lots of lighting ads online. This one today amused me. "Outdoor ceiling lights" – Silly Peggy – I always thought that the outdoor ceiling was lit by Momma Nature and she used sun, moon, stars and urban light pollution to do the job.
Category The DayBook | Tags:
---